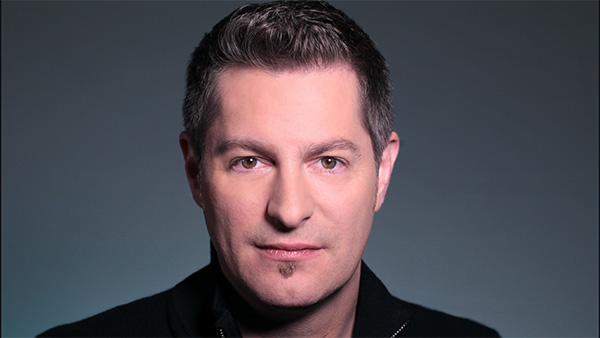 Bob Calvano is currently the VP of Design at A+E Networks and oversees all creative and UX design for digital platforms including executions on desktop, tablet, smartphone and emerging platforms (Apple TV, Roku, Amazon Fire TV, etc.). He is tasked with establishing and developing a creative structure, process, and team to deliver solutions resulting in useful, usable and enjoyable products that meet business needs. Bob is focused on strategy as well as generating a holistic design approach that fits across properties such as HISTORY, A&E, Lifetime, LMN, and FYI.

In 2015 Graphic Design USA acknowledged Bob by placing him on the "People to Watch" list. He also recently had the honor of serving three years as a director on AIGA's National Board of Directors. He has been providing thought leadership and design solutions for over 20 years, has a mind that never stops thinking about the creative process, and is always open to exploring new mediums and possibilities.

Prior to joining A+E, Bob was the Director of Merck's Global Creative Studios, a full service in-house agency, and provided creative leadership and business solutions on a global scale. Bob also held positions such as Interaction Design Director at R/GA, and UX Design Director at Oxygen Media. In these roles he fine-tuned his talent for creating engaging brand experiences, as well as intuitive and elegant interfaces. He worked with diverse teams creating consumer-based software, interactive experiences, websites, print and television content.

Bob has won numerous awards for his work and has been recognized in both national and international design competitions. He has been published in periodicals such as Advertising Age, Graphic Design USA and HOW Magazine, as well as on aiga.org.

He received an Executive Education for Creative Leaders at Harvard Business School and has a BA in Fine Art. Bob has spoken at events such as the AIGA Pivot Design Conference, the FUSE Design Conference, HOW Design Live, InSource's Signature Event, presented HOW DesignCasts, and lectured at the Fashion Institute of Technology in New York City.