A sustainable environmental graphic display that could be easily updated and maintained in a cost effective way transformed an outdated lobby space.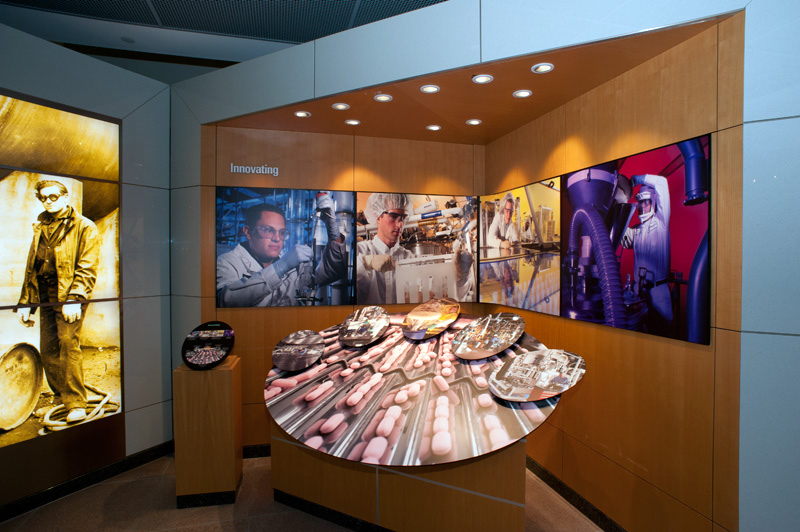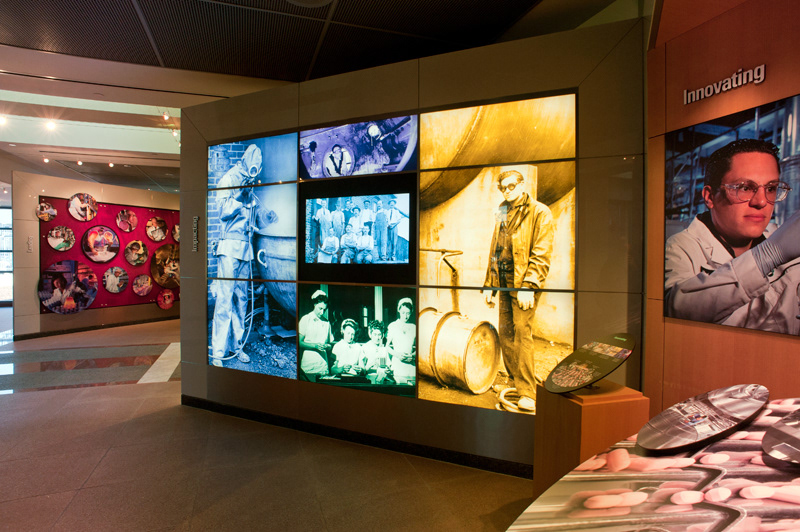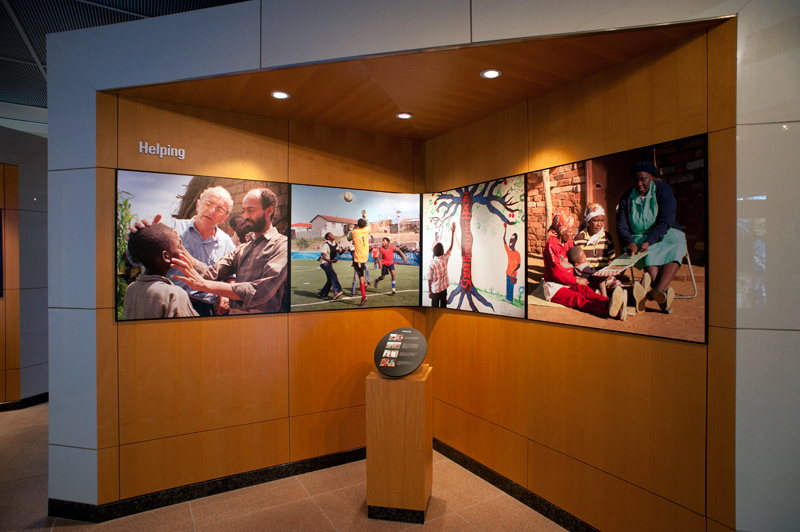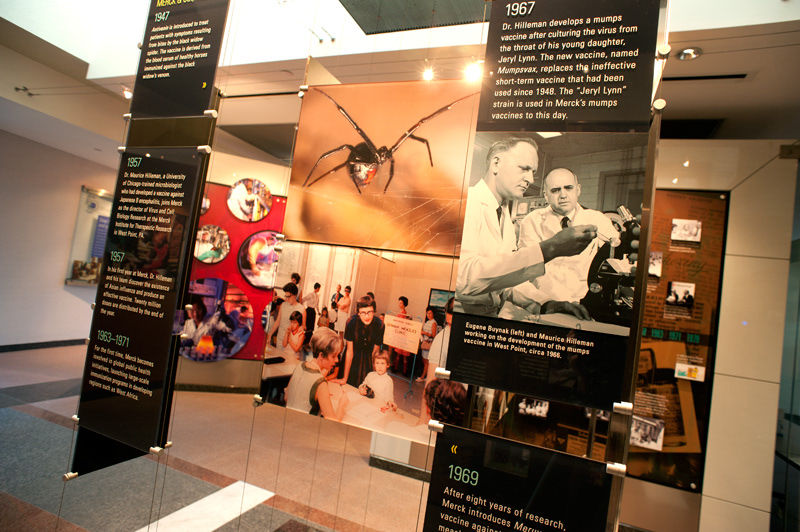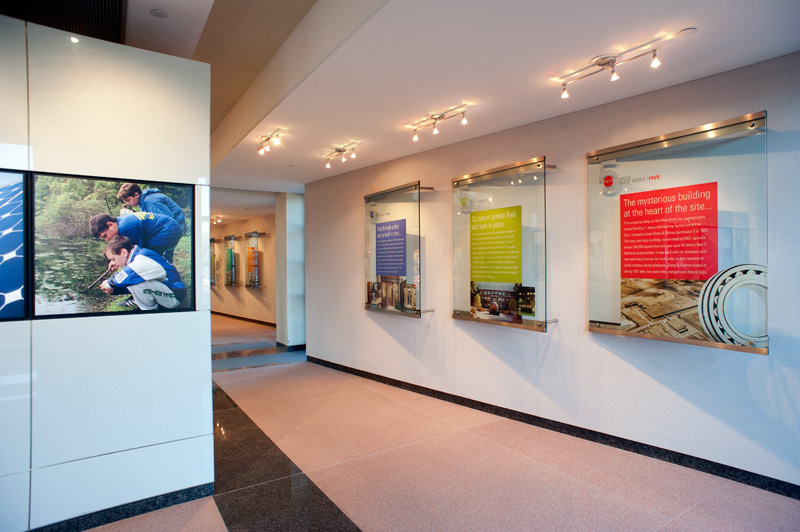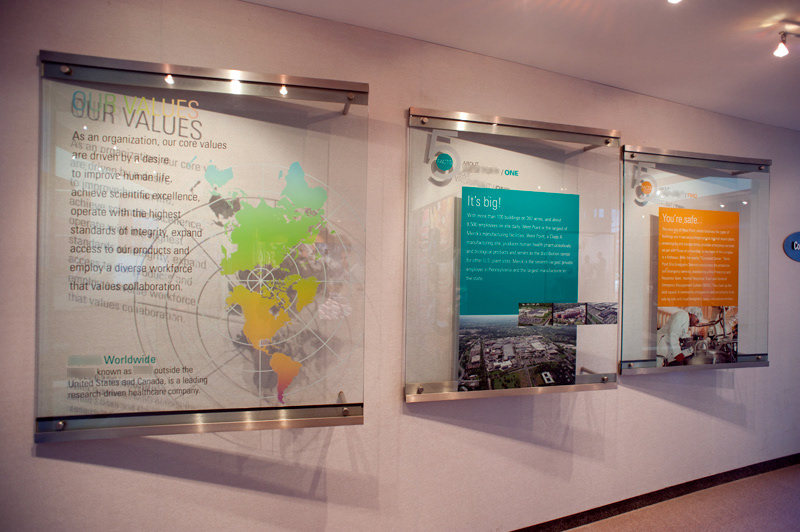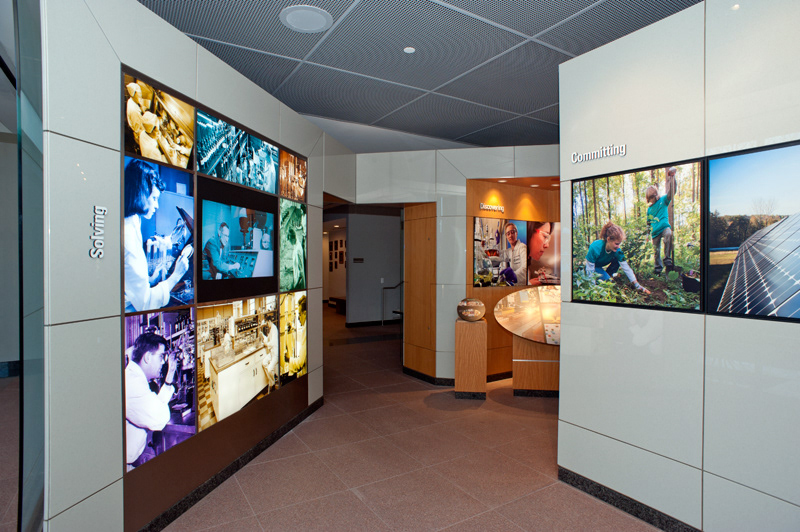 An online digital archive, filled with the corporation's history, was created to preserve over 100 years of ground breaking achievements.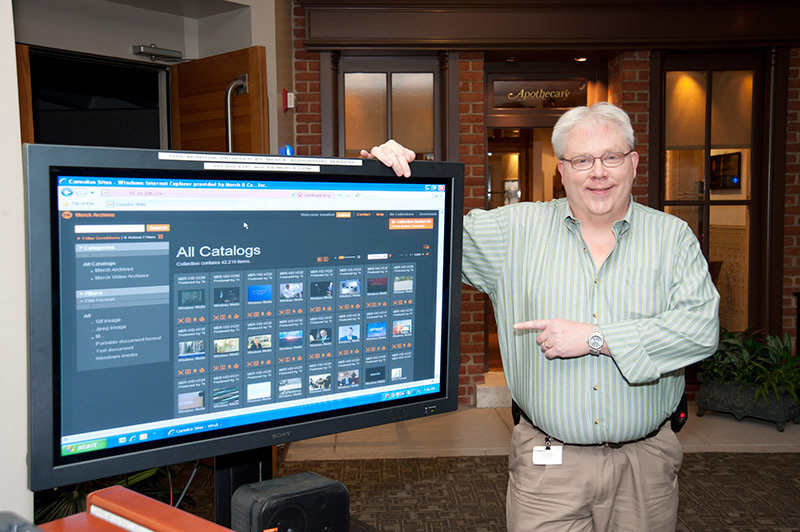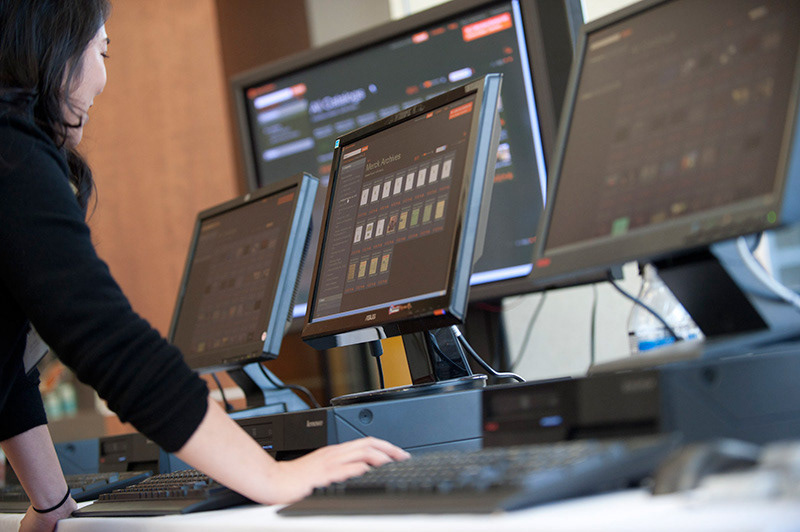 An updated apothecary made you feel like you went back in time as you entered the front door.